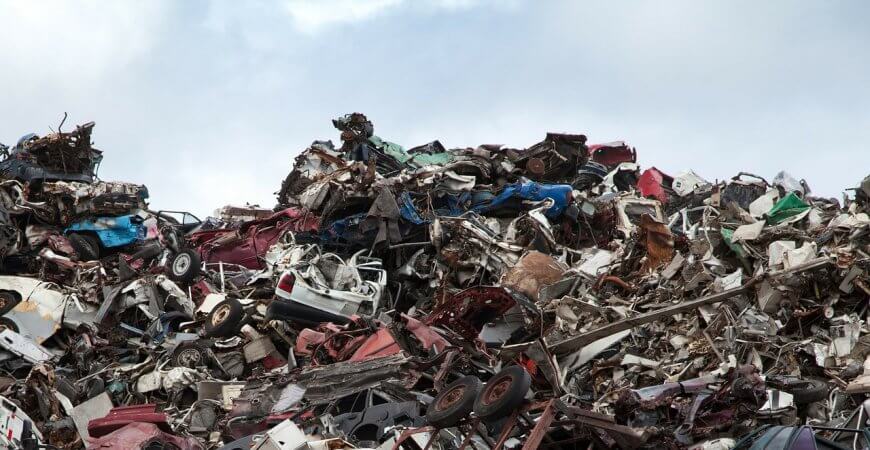 Landfills and junkyards are not the same
Though the terms "landfill" and "junkyard" are often used interchangeably, their purpose is actually quite different. Many people assume landfills are just a place to dump metals, plastics, car parts, and other types of scrap, but that couldn't be further from the truth. Compared to a junkyard, a landfill is a far more forward-thinking solution that can help breathe new life into old materials.
A sustainable solution
The main purpose of a landfill is to recycle, re-purpose scrap so that it can be used again in a new way. Using various modern techniques, we properly cleanse the scrap found in landfills, and recycle it so that it can be used again. This carries a great host of benefits. Many metals can be recycled many times, and reusing them is far more cost-effective than buying new materials, so landfills can help you save money. Additionally, recycling carries the benefit of being very eco-friendly, so landfills meet the standards set by the EU.
The best way to dispose of non-ferrous metals
Many people don't realise how much they can gain by selling the non-ferrous metals they have lying around at home – or how much they actually have it. Few actually realise how much their non-ferrous metals could be worth – and they're worth a lot. This is due to the fact that these metals have a great number of properties that make them an incredible asset in technical fields. Of course, prices change constantly, so there's no way to really predict how much you'll get, but there is definitely money to be gained from selling non-ferrous scrap. These include copper, aluminium, bronze, brass, lead, zinc, and tin. Pretty much any landfill will be happy to take them off your hands for a great price, while you can be sure your scrap gets properly recycled.
Profit from your steel scrap
Steel is a material that is used in a great number of products, and because of that it is very highly sought-after. Thankfully, steel is quite easily recyclable, retaining all of its features in the process, so delivering your steel scrap to a landfill can net you a great amount of profit. It's very easy to single it out of other products, and it can find a lot of use in car parts, pipes, and various other goods. Using recycled steel is a fantastic resource saver, reducing air and water pollution by a substantial amount.