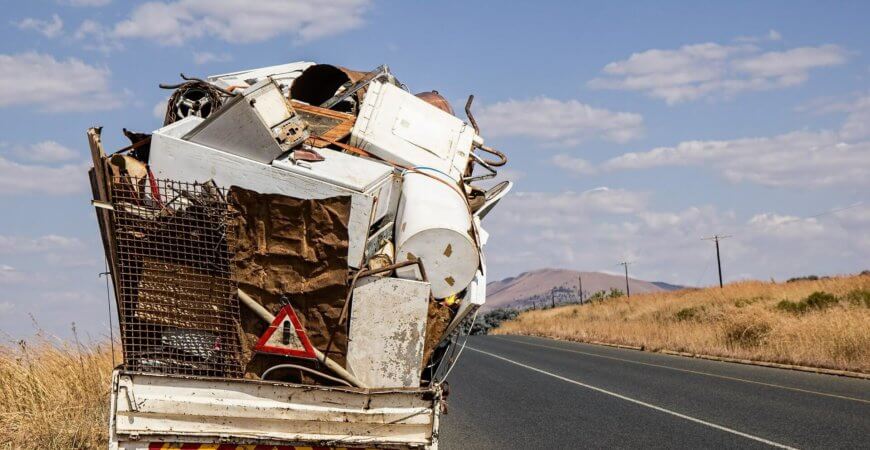 Most expensive mistakes to avoid with scrap metal pickup
Scrap metal recycling is popular because it offers many benefits. It's not only beneficial for the environment, but also for your own wallet. Some people earn extra money regularly thanks to good scrap metal recycling prices. And if you have a lot of metal items, or house appliances that contain metals, that you no longer need, scrapping them may be the best solution. It gives you a chance to declutter your home and get some money out of it.
Even if there's no scrap yard in your area or the items you have are simply too big and you have no way to transport them, don't worry – there is a very convenient solution available. Currently, many companies offer to pick up your scrap metal collection right from your address. It's a very attractive option, but there are a few things you need to keep in mind in order to make sure everything goes smoothly.
Look for the best scrap metal prices
One of the biggest mistakes you can make is choosing the first scrap yard you find and scheduling a pickup right away. Scrap metal prices tend to fluctuate from time to time. Not to mention that they may be different depending on the company you choose. That's why it's always better to compare prices and the offered services before you actually make any arrangements. This way, you can make sure you'll be satisfied with the amount of money you get for the scrap metal.
Separate your scrap metal before the pickup
It's important to keep in mind that different metals have different prices. And when you put all kinds of metal together, you cannot expect to get the best price. That's why, if you want to get a good deal, it's worth taking some time to separate your scrap according to their type and grade. Another thing that can help you get more money is preparing the materials before the pickup. You don't need to take all the appliances apart to be able to scrap them, but there's a chance that doing so will give you a better price.
Choose a good company
You should always learn more about your chosen company before you schedule a pickup. One of the most important things is making sure that they have the necessary equipment to collect your scrap during the pickup, no matter how big or heavy your collection may be. It's always better to ask about such matters early to avoid unnecessary problems later on. You should also inquire about the prices and the cost of the pickup. Always check the details of any offer, you do not want to end up paying for the removal instead of getting money for scrap metal.
If you're new to scrap metal recycling, it's important to do at least some research before you decide to sell. Without knowing how to sell scrap metal and how to find the best scrap yard, you won't be able to get the best deal possible.
How much do you get for scrap metal?
The amount of money you can earn by selling scrap metal depends on various factors. The most important one is the type of metal you're scrapping. Some metals are a lot more valuable than others, but at the same time, they tend to be rarer.
What are the best things to scrap for money?
Non-ferrous metals are not so common, so it's possible to get a better price for them. But since finding ferrous metals is easier, scraping them may be more beneficial in the long run.