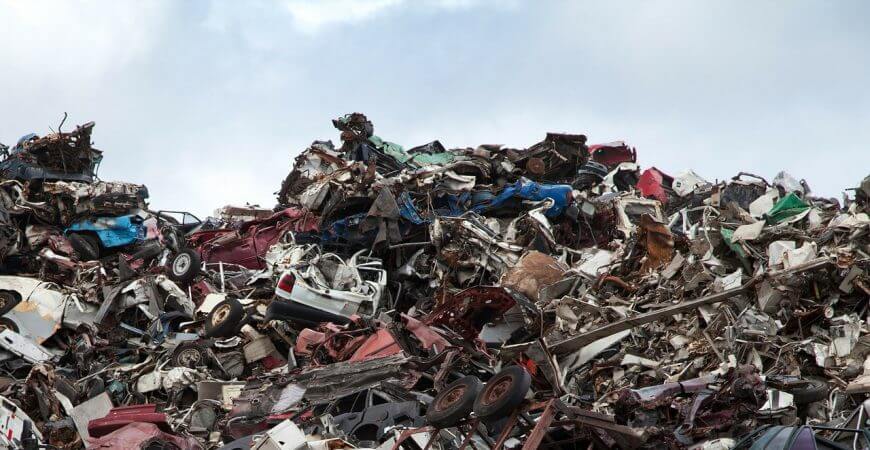 How to Start Your Own Scrap Metal Business?
The amount of scrap metal from companies, plants and households increases each year. Unnecessary metals take up space in storehouses, basements and yards, hindering work and destroying their image. Although dealing with non-ferrous metals is very profitable, still few people consider starting their own scrap metal business. And this is not as difficult as it might seem. Below you'll find some practical advice on how to become a scrap dealer.
Place

The first step to open your scrap yard is to choose an adequate place for your business. In order to do so, you need to get to know the local development plan. You will only get a scrap metal licence if the plan provides for industrial or service development in the given area. After obtaining a licence, you can register the company. Remember that the place of business should be large enough to ensure employees and customers easy access to the stored materials. This is particularly important for wholesale scrap metal dealers. The place of business often has to accommodate several large vehicles at a time.
Licence
In order to become a scrap metal dealer, you need a special mobile collector's licence. In England and Wales, it is issued by councils. Licences must be placed in all places specified in the permit and on all vehicles used for business operations. In order to obtain it, you have to pay the licence fee and provide the council with some necessary information including personal details, proposed trading name, address of the site you propose to carry on your business, environmental permit, details of the bank account that will be used to pay for scrap metal, details of any conviction for a relevant offence or any relevant enforcement action, address of each site to be identified in the licence and personal details of the site manager named in the licence. The licence needs to be renewed every three years.
Gathering Materials
When you've found a perfect spot and obtained the necessary licence, it's time to get the first materials for sale. Scrap metals can be obtained in a number of ways, however, it's worth getting to know the local market in detail. Most of all, find out which materials are most valuable and which are not worth bothering with. Remember that it's forbidden to buy scrap metal for cash! (see: Do You Sell or Buy Scrap Metal? Get to Know New Regulations!) As a scrap metal dealer, you can also buy other materials, such as used household appliances, which can be sources of spare parts. It's worth sorting the products you buy according to type, application, or materials used. Thanks to this you'll be able to auction off whole stacks, and customers will quickly find what they're looking for.
Safety
Don't forget that the place of your business must be safe for your employees and customers. Materials can't be stacked too high and they should be properly secured. No sharp edges should protrude, as they would pose a threat to passers-by. Any work related to metals should be performed in special gloves, using protective equipment. For your own safety, ensure also a proper insurance policy. Running a scrap yards you must know that metal dealers are frequent targets of thieves, so it's necessary to thoroughly secure the whole area. What works best are high fences and electronic security systems.
Beginnings
In order to ensure your company an easy start, get some training that will help you trade in scrap metal in a smart and effective way from the very first day. Courses are organised by the British Metals Recycling Association (BMRA). Obtain proper professional qualification certificates, both for yourself and your employees. Remember that the key to success is not only experience but also setting the right prices of materials. Properly chosen prices will allow you to make satisfactory profits, at the same time providing your customers with professional services. Act professionally and think outside the box so as to maximise the number of profit streams. And in case you have any legal doubts, remember that scrap metal dealers are subject to the provisions of the Scrap Metal Dealers Act 1964.