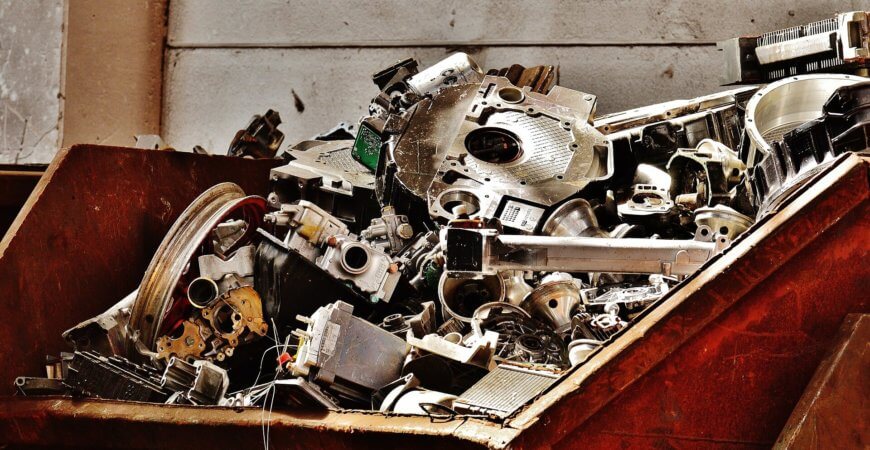 How much is scrap metal worth?
Almost every metal can be recycled without losing its quality, and this makes scrap metal recycling very popular and very profitable. It's simply a lot more cost-effective to reuse materials we already have than to mine and process new ones. Not to mention that it's better for the environment as well. Reduced mining leads to lower pollution levels, and we all benefit from that.
What can you recycle?
The most obvious metal items you can collect and recycle are things like food cans because they are made entirely out of metal. But a lot of household appliances and electronic items contain many different metals as well. This means that your old fridge, TV, or a computer you no longer need can be sold together with the rest of scrap metal you've accumulated over the years. Instead of lying around your house, they can be taken to your local scrap metal collection point where they'll be taken apart to get to the valuable materials. Take this opportunity to do something good for the planet and your finances at the same time. You'll be able to get some additional money this way, especially if you find the best scrap metal prices in London or other cities.
Where can I sell scrap metal near me?
If you want to sell scrap metal, you should look for a scrap yard in your area. You'll most likely find more than one, so before you pick one, make sure to compare prices. If you can't take your items there yourself because they are too big and you have no way to transport them, look for a company that will collect scrap metal from your address. You can simply choose a date convenient for you and schedule the collection. And if you're looking for the most reliable scrap metal collectors in London, you can count on Trans Metal to provide the best service available. We offer scrap collection in London and rubbish collection and removal in:
Wembley,
Harrow,
Greenford,
Putney,
Kensington,
Westminster,
Enfield,
Southgate,
Brent,
Watford,
Hammersmith and Fulham.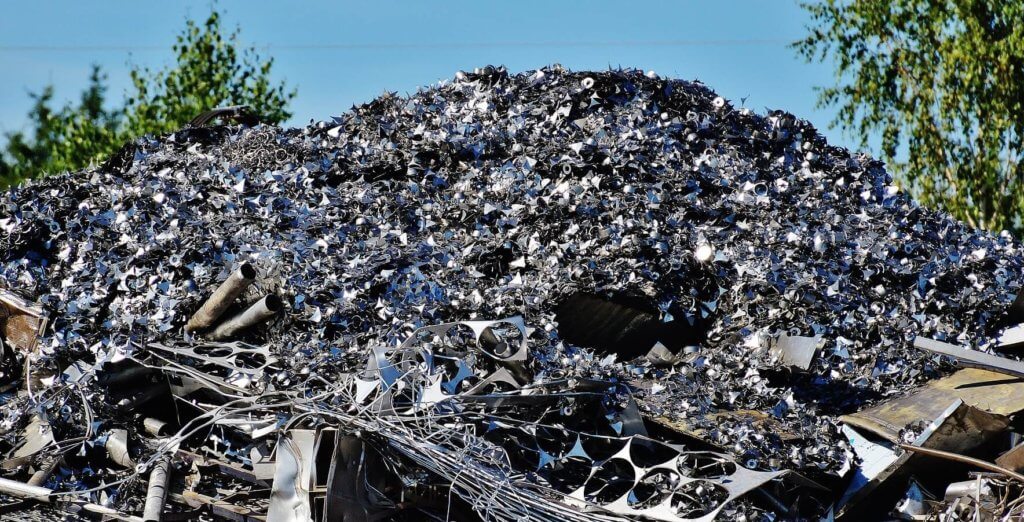 Whether you decide to arrange a scrap metal pick up or to take everything you've collected to the nearest scrap yard on your own, you should try to keep different metals segregated. This way, when you decide to sell, the whole process will go much faster. It's important because scrap lead prices are different from scrap aluminium prices. The amount of money you can get is determined by the type of materials and their weight.
Is it possible to earn money by selling scrap metal?
Scrap metal prices per kg are not set in stone, and they can change with time. So if you believe the prices currently offered are too low, you can always wait some time until they go back up again. This way, you'll be able to get more money. But keep in mind that it'll be difficult to get big amounts just by selling metals objects from your house. Clearing your property out of all the unwanted things will give you profits once in a while, but if you'd like to sell scrap more regularly, you'll have to find other ways of collecting it. You can look for opportunities to get old appliances and metal elements that people or companies no longer want. Sometimes you'll be able to get them for free or by paying small amounts, but you'll be able to see bigger profits by selling them later on.