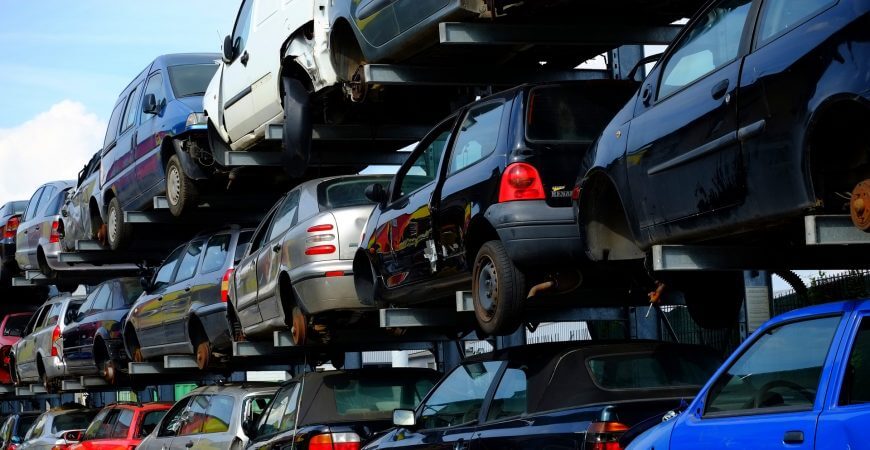 Vehicle Dismantlers – How to Choose the Best One?
When your car can no longer be used, when it is no longer worth anything, or when you just want to get rid of it quickly, the best solution is to scrap it at a dismantling station. It's nothing else but a company dismantling end-of-life cars. In the United Kingdom, there are plenty of such companies. How to choose the best one?
Still Life on Wheels
A car is something we grow strongly attached to. Even if the car is well past its prime and can no longer be used, it's difficult for us to part with it. So we keep it in the yard or a garage, which lowers its value week by week. We often forget that the best solution is the scrapping of the old car at a dismantler. End-of-life cars can be taken to a vehicle dismantling station. Such a solution will allow you to get rid of the problem and even earn a bit. However, you should beware of dishonest dismantlers that have no required permits, which can cause you a lot of troubles when you try to take your car off the road.
By the Book
Not everyone realizes that scrapping vehicles that can no longer be used due to their age or damage is an obligation provided for in the End-of-Life Vehicle Regulations. Thus, a vehicle dismantling company is the only legal way for getting rid of an old car. There are many such companies in the UK. They dismantle all vehicles, including motor cars, lorries and delivery vans. You can leave your car for free, and in many cases you will even receive some money. But you shouldn't be driven by profit only. Look for a place that is not only profitable for you but mostly operates legally, issues certificates necessary to take your car off the road, and guarantees that hazardous waste is neutralised. You should be aware of the fact that as a vehicle owner you will be required to produce an ID, number plates, the vehicle registration certificate and the vehicle history card (if it was issued).
How Is a Car Dismantled?
The detailed dismantling process always depends on the dismantler's equipment. However, we can distinguish a few operations performed regardless of the circumstances:
Removing elements that can no longer be used from the vehicle;
Removing hazardous substances from the vehicle;
Dismantling equipment and parts that can be reused;
Dismantling recyclable elements.
Specific procedures followed by the company and the way they are used should be described in detail in the dismantling method. You should also remember that scrapped vehicles can't be registered again.
Technical Equipment and Auto Recycling
When choosing a vehicle dismantler, you should think not only about potential profits and closing the transaction quickly. You should also remember that there are many illegal scrapyards that issue fake certificates, as a result of which customers have problems with terminating car insurance and deregistering the vehicle. In case of doubt, you can always ask for a document confirming that the company operates legally.
It's also worth paying attention to the technical equipment of the company. A professional vehicle dismantling station needs to ensure safety of both its employees and customers. It should also take care of the environment, protecting it from contamination with hazardous substances from vehicles. Improper dismantling has severe consequences, as a litre of used oil can make as many as 5 million litres of water unfit to drink. Legal companies are not only involved in protecting the environment but they also gather data allowing them to calculate their recovery and recycling rates.
Choosing the right dismantler is key if you expect efficient service and want your car to be dismantled legally. Thanks to the above information you shouldn't have any problems with distinguishing professionals from fraudsters and you will avoid many serious troubles. Good luck!