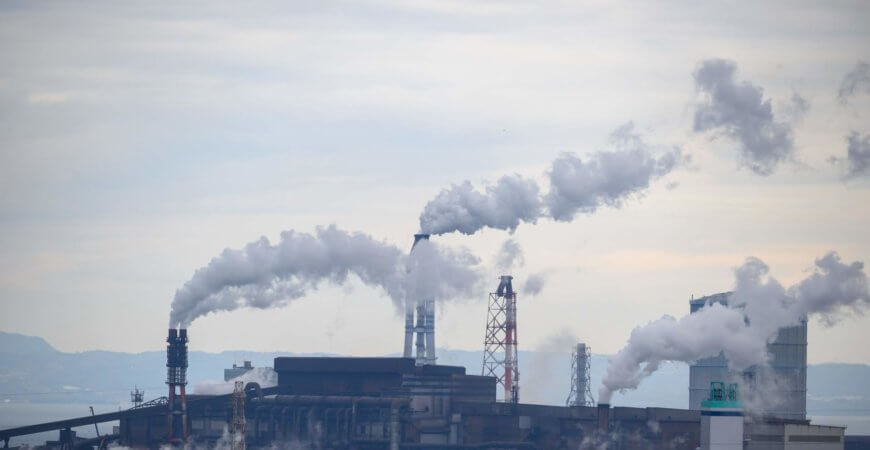 Tips For Decreasing Factory Pollution
With the beginning of mass production, our society changed and turned towards consumerism. Nowadays, we can easily access a vast array of products and goods that facilitate our work and make our everyday life more comfortable. Unfortunately, while there are many benefits of industrialization, it's impossible to ignore its effect on the environment. Factory pollution is a serious issue that needs addressing quickly if we're to meet our goals of lowering emissions and stopping global warming. Individual sacrifices that singular consumers make are simply not enough at this point, and it's important to look for effective ways to reduce air pollution in factories as well.
How to reduce factory emissions
In order to understand how to reduce pollutants, it's important to realise that for different factories, pollution can be linked to different causes and sources. Even within one industry, certain businesses may require a specific approach based on their production methods, equipment or materials. That's why it's difficult to propose any universal solutions that will work wonders in every single case. The first step to lowering factory pollution should always be to understand the requirements of your business and identify any areas that can be improved.
Reduce waste and improve waste management in your company. Many manufacturers lose money due to ineffective material management. This problem can be solved by simply optimising the production line in order to use materials more effectively and limit waste resulting from human errors. But while it is possible to reduce waste in factories, it's impossible to eliminate it. Luckily, with a good waste management system in place, you can ensure that all recyclable materials end up in recycling centres instead of going to landfills. In many cases, there's no need for implementing complicated and expensive methods, and even relatively simple changes can make a huge difference. Segregate your waste properly into recyclables and non-recyclables and make sure that all hazardous materials, e.g., paint or chemicals, are stored properly and disposed of in the right way. Remember that old machinery, equipment, and electronic devices contain many valuable materials as well, including various types of metals that can be recycled.
Switch to renewable energy sources. Energy consumption is one of the main causes that lead to the problem of factory air pollution. Switching to renewable energy sources is a long-term solution that offers great savings over time. But if, at this stage, your factory isn't ready for such a big investment, you can start by increasing its energy efficiency. Think about replacing your old lighting with more efficient alternatives that require less energy to produce the same amount of light, e.g. LED lighting, and optimise the use of equipment and machinery to get the most work done at the lowest possible level of energy consumption. Such steps make both environmental and financial sense.
Use recycled and recyclable materials. One way to lower the negative impact of your factory on the environment is to use recycled materials to manufacture new goods. Metals like steel or aluminium are great examples of the benefits of recycling – they are very useful across many industries, with uses ranging from construction to food packaging, and can be processed over and over again with no impact on their durability and quality. It's also worth knowing that recycling metals is actually cheaper than mining new ores. Plus, the entire process uses significantly less energy, thus lowering their overall cost and environmental impact even further, without risking the quality of your products.
If you need a reliable company to help you deal with scrap metal recycling or disposal of electric appliances, our offer is exactly what you're looking for. We provide scrap metal and rubbish collection in Hammersmith and Fulham, among others – with Trans Metal, you can count on quick and professional service and up-to-date prices!