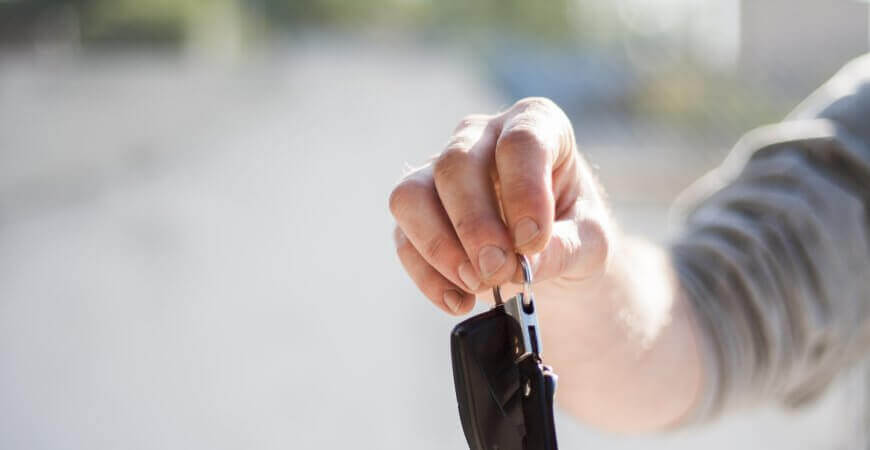 How to Quickly Sell Your Old Car?
Everyone who's ever had an old, unused car knows what a nuisance it can be. It takes up space in the garage, freezes our money, and each day its technical condition gets worse. A solution would be getting rid of it as soon as possible. Unfortunately, this isn't always simple.
If you have a problem selling your old car, you've probably made some initial efforts to find a buyer. You've surely told your family and friends that you want to sell it, and most probably all your neighbours and colleagues already know about the car for sale. If you don't believe in the effectiveness of grapevine communication, you're making a big mistake. In the United Kingdom, recommendations are really working! Remember about that when you talk to your friends or meet new people. Use social media to reach everyone quickly. And if you still don't manage to sell the car, have a look at the most effective methods used by the British people.
ADVERTISEMENTS ON THE INTERNET
The most popular and one of the most effective sale methods is placing advertisements on the Internet. There's a number of websites on the British market where you can publish your advertisement for free. The most trustworthy is www.gumtree.com but there are also equally popular websites for Poles living in the UK, such as www.tablica.co.uk and www.mojawyspa.co.uk. Among paid online sale methods Autotrader.co.uk reigns supreme. This is the largest car market in the United Kingdom. The cost of placing a sale advertisement there depends on the value of the car.
ONLINE BUYING SERVICES
If you don't have much spare time, you're looking for a determined buyer, and you want to be sure that your offer will lead to a successful transaction, an online service buying all cars is the right solution. The largest service of this kind is webuyanycar.com, where you can sell your car in three steps. All you have to do is enter its registration number and mileage, so that it can be valued, provide your contact details, so that an appointment can be arranged, and close the transaction. In this way you can get rid of your car even overnight. A major drawback of this solution, however, is a relatively low sale price, which is why it's most profitable when the car you sell is really old.
SELL IT TO A DEALER
A popular way of getting rid of an old car is selling it to a dealer or a second-hand car dealer. In the case of the latter, it is the dealer's responsibility to find a buyer and you get the amount agreed only after the car has been sold. If you sell your car and would like to get a new one, a good solution might be trading your old car in. The so-called part exchange is a special discount on the purchase of a new car for leaving your old car at the dealership. So if you're going to buy the car of your dreams and the old one has become a nuisance, part exchange will let you deal with both issues at the same time.
OTHER IDEAS
In order to maximise the efficiency of sale, you can use all the above solutions at once. Check and compare offers to choose the most profitable one. And if you're still unable to sell your car, remember you can always give it to those in need. By contacting charity organisations, you'll be able to quickly resolve your problem and also do something really good for others. Visit www.giveacar.co.uk to see how much your help is needed. In case the car is really old and can't be used any more, the only solution is scrapping. The car doesn't have to be in running order, as most scrap metal dealers have their own flatbed tow trucks. There is a number of car dismantlers operating in the UK. You should remember, however, that it's worth picking a known, reliable company that holds all required licences.